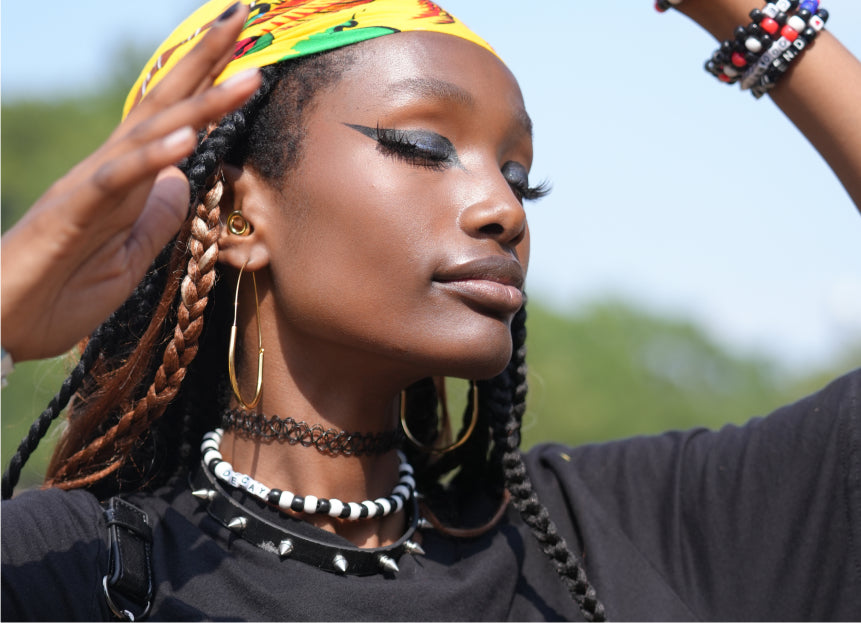 Concert earplugs loved by millions
Vibe out at your volume with Loop Experience, the perfect concert earplugs. Made for music lovers, these high-fidelity earplugs offer hearing protection from morning until night without compromising sound quality, giving your guests the live experience they love without the post-party headaches.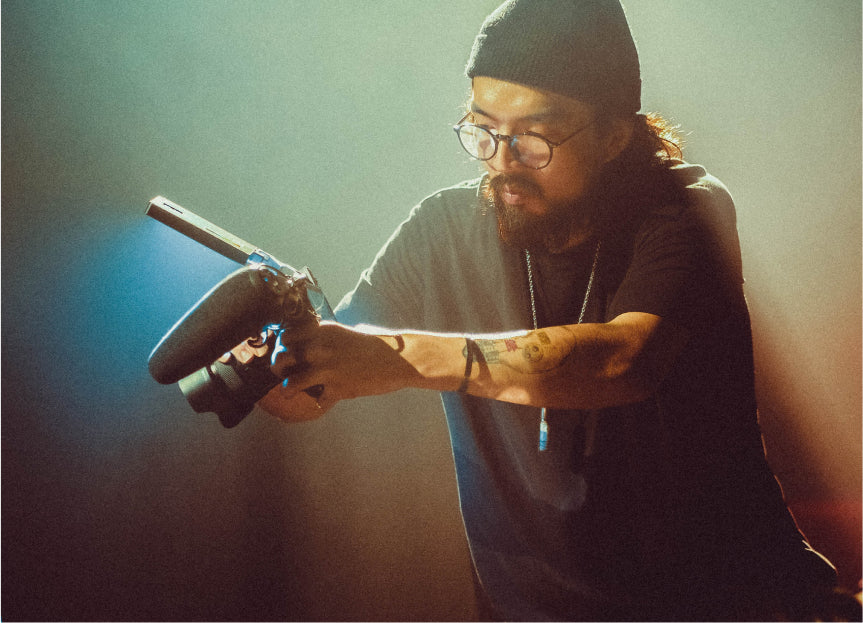 Hearing protection for the crew
Packing up to 26 dB (SNR) of noise reduction, Loop Quiet earplugs help your teams stay protected while drowning out distractions. Perfect for helping your crew step away from the noise so they can keep things running smoothly.
Loop Experience
- 18 dB noise reduction
Takes the edge off and keeps sound quality
Loop Quiet
- 27 dB noise reduction
Blocks out distractions and improves focus
High-fidelity hearing protection for
Live acts & artists

Event staff

Attendees
"We created Loop earplugs because we love festivals and music. We want to give everyone the tools to enjoy the bands they love without their ears paying the price."

– Maarten & Dimitri, Loop Earplugs co-founders
High-fidelity hearing protection for
Turn down the sound
Loop Experience earplugs provide filtered noise reduction to take the edge off in the crowd.
Stay locked in
Loop Quiet earplugs reduce loud noises and distractions so your staff can focus on their job.
Enhance the experience
Features an acoustic filter for crystal clear sound at a reduced volume.
Round the clock comfort
Made from soft-touch silicone for comfort from the first doors to the closing acts.
5 years of protection
Loop reusable earplugs are reusable and are guaranteed for at least 5 years.
Planet-friendly
Built to last, so we can keep the planet (and our ears) happy.
Loved by millions
Over 2 million people around the world protect their ears with Loop earplugs.
2-year warranty
All Loop earplugs come with a 2-year warranty for added peace-of-mind.
Frequently asked questions
What is the minimum order quantity?
The minimum corporate order quantity is 150 units.
When will I receive my order?
The lead time of your order depends on the order quantity. On average, the lead time within Europe will be 2-3 days. For orders to the US, the lead time is typically 8 business days, with orders to Canada and Australia taking 10-14 business days.
How can my people use Loop Quiet at work?
Loops Quiet earplugs are designed to block out distracting background noise by up to 27 decibels to enhance focus and boost productivity. When they need to get their head down and work, employees can simply pull their Loop earplugs out from their case, pop them in their ears and find their flow. And with a range of bold colours to choose from, there's a Loop to compliment every office style.
What makes Loops a great corporate gift?
By gifting your employees a set of Loops, you're empowering them to take control over their environment and find their focus. Giving them the tools they need to reach their full potential and take charge of their career.
How do I get in touch with the team?
You can reach out to business@loopearplugs.com with any questions or special requests. We'll be more than happy to help in any way we can.
Do you sell Loops for wholesale?
We currently do not resell Loops to wholesalers.
Can I customize the Loops?
At the moment, customization is currently not an option. But it is something we're looking into for in the future. However, you can customize the packaging/sleeve to make the perfect on-brand gift for your team.
What is your return policy?
Please see our full return policy here.