Supporting high-performing teams at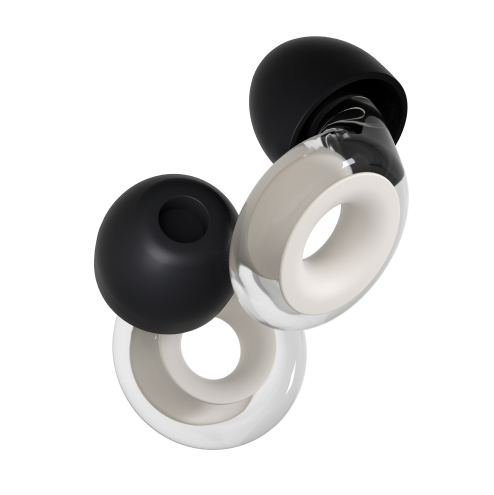 Why Loop earplugs?
By reducing loud noise while keeping speech clear, Loop Engage helps your employees turn down the noise at home, work or in social settings without feeling distant.

From turning down the noise at the work socials to staying focused during meetings, help your people feel more focused, calm and confident with Loop Engage.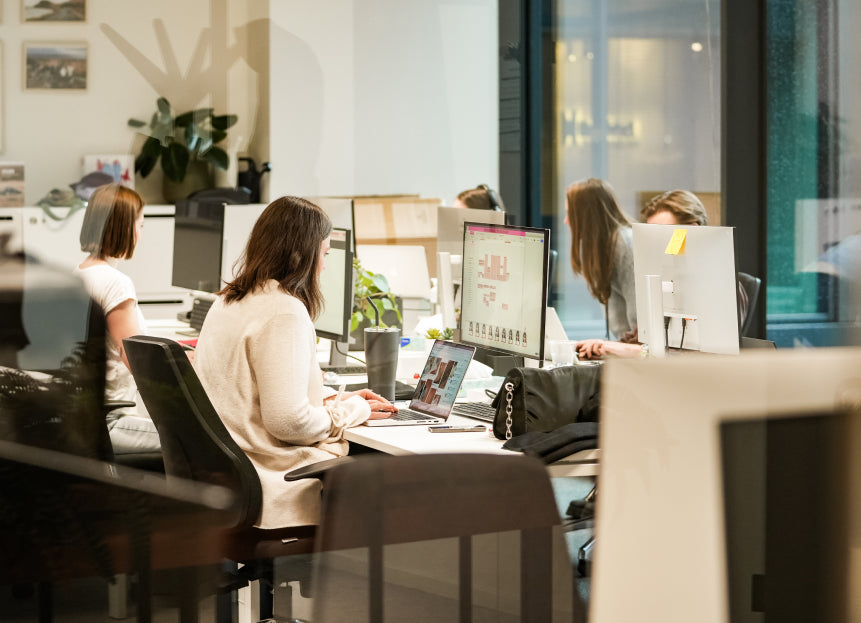 Help your whole team flourish
From noisy printers and machinery to the loud birthday celebrations next door, working in a busy office can make focusing difficult.
Designed to reduce up to 16 dB of background noise, Loop Engage earplugs empower your people to manage their distractions, find their flow and take charge of their day.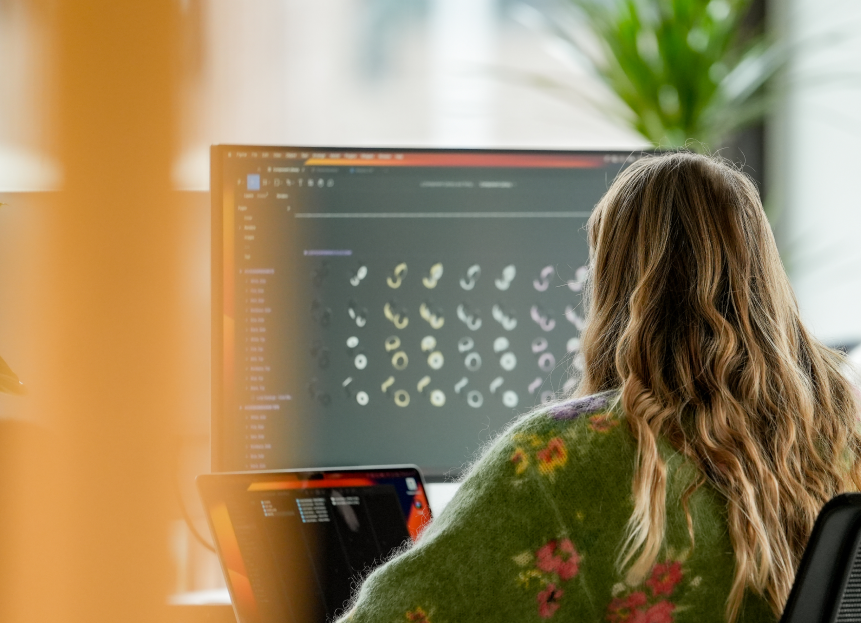 More focus = better business
Studies show noise pollution in the workplace impacts the concentration, productivity and creativity of 69% of employees globally. That's a big number.

Research also shows that employee productivity dips by up to 66% when exposed to just one nearby conversation. And employees are up to 3 times more productive in a quieter work environment than those who work in busier ones.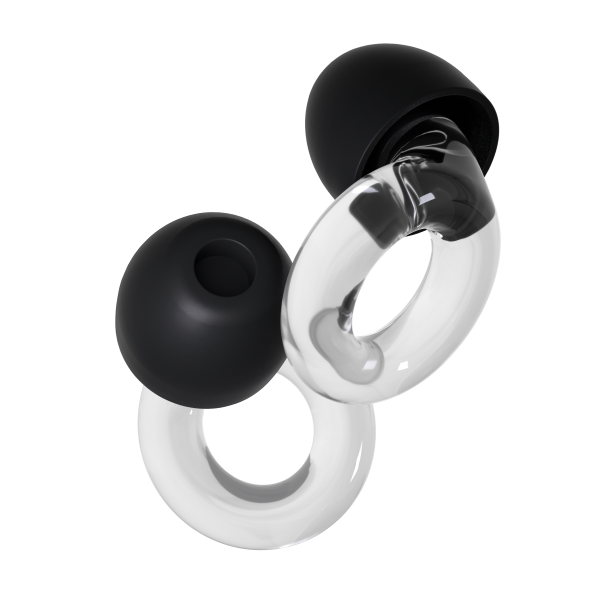 Loop Engage
Reduces background noise while keeping speech clear, allowing for engaging, free-flowing conversations. Great for team collaboration and social events.
Learn more
Apply for a business sample
Each month, we send a limited number of earplug samples to businesses looking to
support staff well-being, boost productivity and more with Loop earplugs.
Apply for one of this month's samples and try before you buy.
Samples not guaranteed
Apply

Fill out the application form with your contact details and business information.

Sit tight

Our team will review your application and aim to get back to you within 48 hours.

Try them out

If accepted, your sample will be sent within 3-4 business days for you to try out.

Place your order

If you're happy with your sample, we'll contact you to place your order.
What employees say about Loop
"I work in an open office and sometimes I just need to tune things out to focus. These [Loop Quiet earplugs] are perfect for that."

"I can still hear my co-workers chatting and walking around, but my Loop earplugs deaden the sound, so I'm significantly less distracted."

"Took off enough decibels for me to concentrate in the office and the different earplug sizes meant they actually fit me."
Got a questions?
Wondering if Loop earplugs would be a good fit for your team?
Get in touch with the team today.
Frequently asked questions
What is the minimum order quantity?

The minimum business order quantity is 150 units for standard orders or 500 units for custom orders. For orders fewer than 150 units, please order directly on our website.
How much is shipping?

We offer free express worldwide shipping on all orders.
What are the expected lead times?

The lead time of your order depends on the order quantity and type.

For standard orders (non-customized), you can expect lead times to be within 2 weeks after offer approval.

For customized orders, you can expect to receive your order approx. 3 weeks after approval. Discover customization options here.
Can I customize the packaging?

Absolutely! You can create your own Custom Gift Set to make the perfect on-brand gift for your clients and teams.

With a Loop Custom Gift Set, you can choose any two earplugs from the core range alongside a Loop Link connector cord and customize the outer packaging to your brand.

Add your logo, brand colors and a personal message inside for a truly unique and memorable gift.

Speak to our team today to see what's possible. Get in touch here.

Minimum order of 500 units.
What makes Loops a great corporate gift?

By gifting your employees a set of Loops, you're empowering them to take control over their environment and find their focus. Giving them the tools they need to reach their full potential and take charge of their career.
Are Loop earplugs certified hearing protection?

Following EN and ANSI safety standards, all Loop earplugs are certified as PPE hearing protection, offering high-quality protection against damaging noise for up to 5 years.
How long do Loop earplugs last?

All Loop earplugs are designed to provide daily support for up to 5 years.
Which earplugs are best for office spaces and work settings?

You can't have high productivity and performance without focus. But in busy co-working spaces, background chatter, whirring machines and other noises can be hugely distracting.

Loop Quiet earplugs reduce maximum background noise to enhance focus, productivity and flow. Perfect for tuning out the world and getting in the zone.

Loop Engage earplugs reduce background noise while keeping speech clear, allowing for engaging, free-flowing conversations. Great for team collaboration and social events. Learn more about earplugs for work environments here.
How do I contact the team?

You can reach out to business@loopearplugs.com with any questions or special requests or get in touchhere.
Where can I find the Terms & Conditions?

You may find the Terms & Conditions for corporate orders here: Terms & Conditions.

How do I contact the team?

Get in touch with our team today.

Increase the productivity of your team while ensuring a calm workplace for anyone. Leave your contact details and questions below and our sales team will get back to you as soon as possible:

First name*Last name*Business email*Phone number*Job title*Company name*Number of employees*Please Select1-150151-500501-1.0001.001-10.00010.000+Street address*City*Postal codeState/RegionCountry*How did you hear about Loop?*Your question*Loop Earplugs is committed to protecting and respecting your privacy, and we'll only use your personal information to administer your account and to provide the products and services you requested from us. From time to time, we would like to contact you about our products and services, as well as other content that may be of interest to you. If you consent to us contacting you for this purpose, please tick below to say how you would like us to contact you:

I agree to receive other communications from Loop Earplugs.*

You can unsubscribe from these communications at any time. For more information on how to unsubscribe, our privacy practices, and how we are committed to protecting and respecting your privacy, please review our Privacy Policy.By clicking submit below, you consent to allow Loop Earplugs to store and process the personal information submitted above to provide you the content requested.

Shop

Loop Earplugs

Loop for Business

Country/region

Netherlands (EUR €)Payment methods

© 2023 Loop EarplugsAll Rights Reserved